Notification is a feature that allows you to view user logs and failure causes, categorized as Info, Warning, Error, and Critical.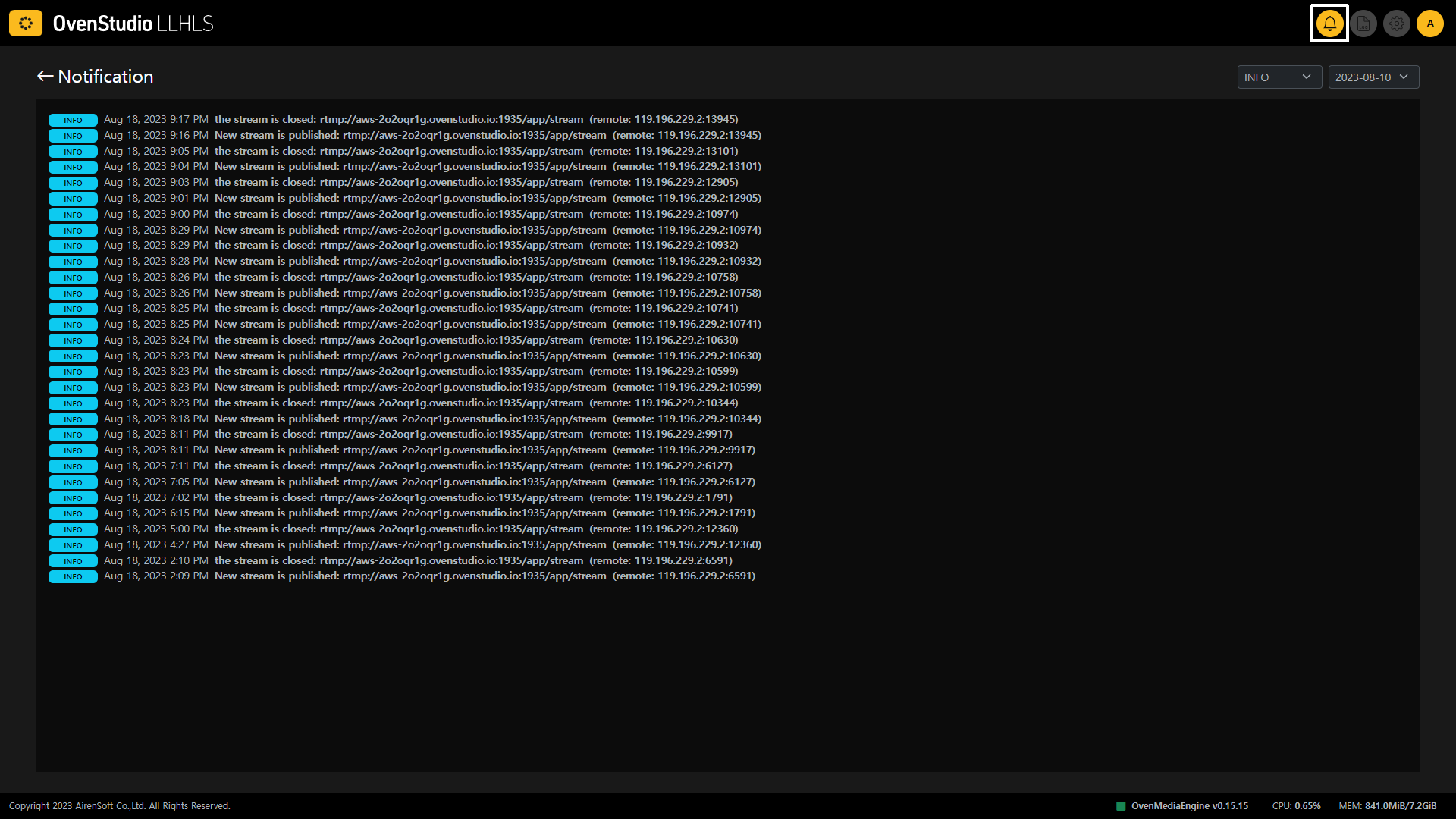 Regardless of where you are in OvenStudio LLHLS, you can view your notification list by tapping the
[Notification]
icon in the top right corner.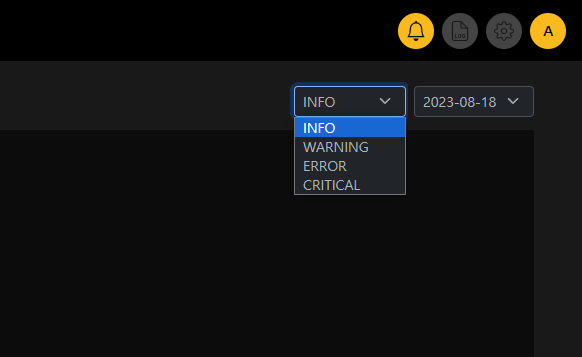 1.

Within the Notifications page, you can categorize your notifications by type using the drop-down menu in the upper right corner.

2.

Notifications are categorized as

[INFO]

,

[WARNING]

,

[ERROR]

, and

[CRITICAL]

depending on their nature, and more will be added as the version is updated. The types of notifications supported in 0.9.1 are shown below.
When you logged in to OvenStudio LLHLS
When you changed your password
When you created a Managed Stream
When the information in a Managed Stream you created is updated
When you delete a Managed Stream
When a stream is ingested into OvenStudio LLHLS
When a stream is egressed to OvenStudio LLHLS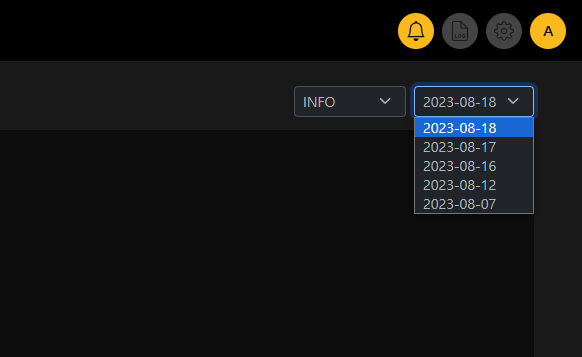 1.

The drop-down menu in the upper right corner of the Notifications page allows you to categorize notifications by date.

2.

You can select the

[Date]

when the notification was recorded.